Know Yourself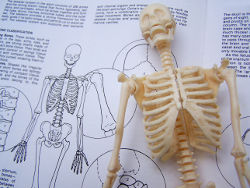 What does "know yourself" have to do with health, nutrition and exercise?
Understanding your body, how it functions, and how the environment in which you live influences your health orientated decisions is fundamental to being proactive about your health.
In general, every body functions the same way, but variations in your DNA as well as your living environment can have a significant impact on your health.
Recognizing and understanding how these factors affect your health is the foundation of a healthy philosophy.
Goals and Objectives
No two people have exactly the same goals and objectives about health, nutrition and exercise.
Perhaps you're looking for "the" weight loss plan that will be the one that works for you. Maybe you've been told to eat more healthily and exercise more because you're at risk for heart disease, diabetes type 2 and hypertension, or because you are a little overweight and you just want to lose a few pounds to feel better.
Whatever your goals are, before you can make changes to your lifestyle practices you need to know where you are starting from and understand your reasons for making changes.
How we help
"Know yourself" articles encourage you to investigate how your body works and maybe even discover a thing or two you didn't know about yourself. They provide you with information which will help you to understand not only the physical nature of your body, but also how the environment in which you live affects your nutritional and exercise decisions and consequently your health.
In-depth articles related to this section provide an even deeper insight and the courses bring it all together! We cover several topics including:
What does health mean to you?
What do food and exercise mean to your health?
Physiological factors that contribute to a healthy body.
Psychological factors that contribute to a healthy body.
Digestion, metabolism, and energy systems.
Positive changes which will benefit your health
When you join A Healthy Philosophy you will learn more about yourself and gain access to the tools that show you how to accomplish your goals. Sign up today and begin your journey to a sustainable healthy philosophy.