Get Healthy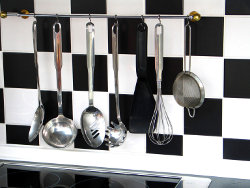 Getting healthy with confidence
Like many other internet sites, magazines, and nutrition and fitness books the articles that you find on our site will provide you with information about various aspects of nutrition, exercise and health. Unlike other information sources we also offer support to help you sift through the information and draw out that which is relevant to you.
Some of the information we provide may conflict with information you already have and we encourage you to put forward questions so that you can be confident you are making well informed decisions about your nutrition and exercise plans.
Essentially, all the information about food, nutrition, physical activity, exercise and health that is available can be thought of as "tools". We need to be able to confidently pick relevant tools. We also need to be able to use those tools in a way that will help us reach our goals.
Getting prepared
You may want to do everything from scratch. That is plan, prepare and cook all your meals, and devise your own exercise program. You may prefer to rely on menu plans and exercise routines prepared for you.
Whatever your preferences you need to be able to determine whether the choices you make or the pre-prepared plans you select are healthy and sustainable.
How we help
"Get Healthy" articles aim to provide you with "how to" knowledge that will help you put relevant information into practice. Some of the articles are presented as "courses" which guide you through a step-by-step process in which you learn to apply relevant information which will help you achieve your nutrition and exercise goals. Topics include:
Applying recommendations for healthy eating to everyday eating.
Applying recommendations for healthy physical activity and exercise to daily living.
Designing a sustainable menu plan.
Designing a sustainable physical activity and exercise plan.
Learn what to look for in a sustainable healthy diet.
We would like you to think of a Healthy Philosophy as your personal nutrition and exercise consultant. Find out about our courses, and much more, by taking advantage of our 1 month free subscritpion. Sign up today and Get Healthy!