Oral health, nutrition, and health
Published: April 22, 2022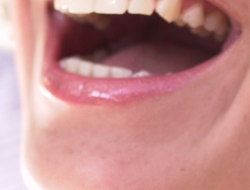 Your teeth are of significant importance to your health.
Damage to these necessary tools for chewing food and initiating
digestion
of nutrients can negatively affect your health.
Good oral hygiene, regular dental check-ups are a must. Good nutrition is also essential for the development and maintenance of oral and dental health.
Tooth development
Teeth are composed of 4 parts:
Dentin: calcified tissue consisting of hydroxylaptite, a mineral, organic material, and water. Its yellow hue influences the colour of your teeth, is sensitive, and forms throughout life.
Pulp: is composed of connective tissues and odontoblasts (cells), and is also referred to as endodentium
Cementum: calcified tissue which forms part of the periodontum and covers the tooth root
Enamel: is composed of minerals, water, and organic material, is the hardest tissue in your body, and covers the crown of a tooth over dentin
Central to tooth formation is a mineralized protein (collagen) matrix dentin which surrounds the pulp. Cementum and enamel form the outer covering of the crown and root of the tooth.
Mineralization begins at about 4 months of age and continues throughout life for enamel development and tooth strength.
Good nutrition with adequate
vitamins
and minerals is necessary for optimal development of teeth and maintenance.
Fluoride
confers resistance to caries during pre and post natal development. However, poor nutrition may contribute to dental and oral disorders such as:
Dental caries...click here to learn more about dental health
References
1.
Whitney, E. & Rady Rolfes, S. (2005). Understanding Nutrition. Belmont, CA: Thomson Wadsworth
2.
Thrahms, C, Nutrition during infancy Nutrition in childhood. In Mann. K. & Escott-Stump, S. (Eds.)(2004). Krause's Food, Nutrition & Diet Therapy. (11th Ed.) Elsevier
3.
Lucas, BL, Touger-Decker, R. Nutrition for oral and dental health. In Mann. K. & Escott-Stump, S. (Eds.)(2004). Krause's Food, Nutrition & Diet Therapy. (11th Ed.) Elsevier