The SMART and FITT 30-Day Challenge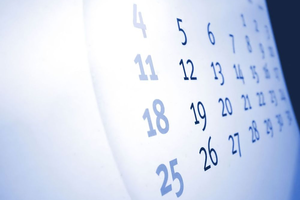 The SMART and FITT 30 day challenge will put you on your pathway to sustainable weight management and a healthier you. The challenge will provide you with the basics of healthy eating and physical activity upon which you can develop your personal "blueprint" for sustainable weight management and health.

This challenge is for you if you are looking for a long term healthy weight loss and/or weight management program. You may have tried quick weight loss diets which achieve success in the short term, but not in the long term. Whether the diets have been low fat, low carb, high protein and high fat diets you may have had initial success only to find that the diet is not sustainable in the long term and neither is the weight loss.

This healthy weight management program is based on many years of internationally recognised nutrition and health research. Good nutrition and getting enough physical activity on a daily basis are essential for good health and for achieving a healthy body weight.

The SMART and FITT 30 daychallenge focuses mainly on nutrition, but incorporates physical activity which is necessary for sustainable weight management. Your overall commitment for the 30 days of the SMART and FITT challenge is to approach each day with an open mind, learn about serving sizes, food groups and how to plan your own healthy eating meal plan and put it into practice.

Daily challenges include spending a short time each day on "homework" to read through instructions and other relevant articles, participating in 30-60 minutes of physical exercise every day, eating breakfast daily, drinking sufficient water, and reducing the "extras" in your diet.

Our commitment is to provide you with the tools that you need to honour your commitment such as information about healthy eating and exercise, how to develop you menu plan, daily support, and responses to your relevant questions.

At the end of the 30 days you should have developed the foundations of a personalised "blueprint" for weight management upon which you can build.

You know that achieving and maintaining a healthy weight is important for health reasons and you also want to look good so sign up for the 30 day weight management challenge today.